Learn how and what to measure for faster business growth.
Not rendering correctly? View this email as a web page
here
.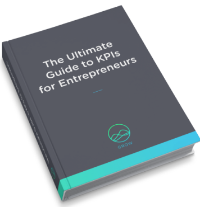 Hi there,
Ever wonder which metrics you should be tracking to grow faster?
Our free ebook will teach you how to create a business intelligence strategy to help you grow faster. 
Learn how to:

  Align your metrics with your business goals


  Choose the right KPIs to measure


  Motivate your employees with data


  Incorporate business intelligence best practices
Plus - get definitions and breakdowns of 35 key performance indicators successful entrepreneurs are using to achieve hypergrowth.
 5314 River Run Dr., Suite 150  
 Provo,  UT   84604   USA
You received this email because you are subscribed to Marketing Information from Grow.
Update your email preferences to choose the types of emails you receive.
 Unsubscribe from all future emails