#TEDC13 San Francisco was a major success! Don't take it from us, though. Hear what some of the attendees had to say: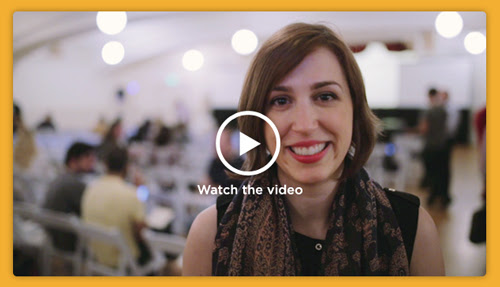 Thanks to all our attendees and speakers!
We're honored to have been surrounded by so many people that are as passionate about email as we are.
There's more to come in London and Boston!
London
Oct 28th – Oct 29th
Boston
Nov 21st – Nov 22nd
Twitter ♥ #TEDC13
Here's what people are tweeting about:
Tiana Cameron   @tianaYcameron
Aww man so many good tips on using data for design…I actually can't wait to get back to the office and start using them! @krudz #TEDC13
Jason Meeker   @jpmeeker
@litmusapp has outdone themselves with #TEDC13. Always expect the best from Litmus; they not only delivered but went above & beyond.
Amber Gabranski   @ajgabrans
Seriously, this conference rocks. I think I love email even more! #TEDC13
Andrew King   @akingkiwi
Sad the #TEDC13 conference is over! Was nice to spend two days with so many other people who give a sh*t about email. Do it again!
Brian Trejo   @btrejo
What I learned at #TEDC13 ? Be rigorous with testing, make smart (yet human) decisions based on your data, and keep #email fun.
Adam Lund   @adamlund
@litmusapp thank you for making #TEDC13. The emails of the world just got a little better, I can see it already
Are you going? Connect on Twitter!
Browse the agenda and speakers
With sessions covering everything from content strategy, to mobile email, to design testing, there are plenty of opportunities to geek out:

Lessons from a Low-Flying Industry
Chris Studabaker, ExactTarget
@cstudabaker

The BuzzFeed Newsletter Strategy
Dan Oshinsky, BuzzFeed
@danoshinsky

How Customer-Centricity is Changing Email
Colin Nederkoorn, Customer.io
@alphacolin

What's Pushing Email Design Forward Today?
Ros Hodgekiss, CampaignMonitor
@yarrcat

How to Optimize Your
Email Workflow
Brian Graves, DEG
@briangraves

Damn It Feels Good to be
an Email Designer
Elliot Ross, ActionRocket
@iamelliot
No pitches
The Email Design Conference is sponsor-free. You won't have to listen to any lame pitches or be pressured into buying products or services.

Networking with email geeks
We've set aside time each day of the conference so you can swap ideas with like-minded practitioners.

Your five minutes of fame
Get those email-related frustrations off your chest, share your story or start a revolution during lunchtime soapbox sessions.

Get your email reviewed
Share what you've been working on and get feedback from experts to improve during live email optimization sessions.
Need to convince your boss?
Download our pre-written Justify Your Trip letter outlining the key benefits of attending.